OK Fam, you know that it's rare that I get personal around here...but I'm tryna mix things up a bit because I get tired of talk
ing about the
whack ass celebs all the time. Hope I don't loose too many cool points with this one...b
ut I know
SOMEBODY will relate. We all have that one thing from childhood that we will NEVER
forget, and for me I'll NEVER forget the day I got into my first REAL fight. Now I had been involved in a few name calling sessions & shoving matches before but NEVER a knock down
drag out FIGHT.
I remember like it was yesterday...
It was summer of '94, I was in the 4th grade & my class was lining up to go outside to play what I thought would be an innocent game of kickball.


After about 20 minutes into the game I'm standing in line & I was up next...my game face was on & I was READY to kick the hell outta that ball.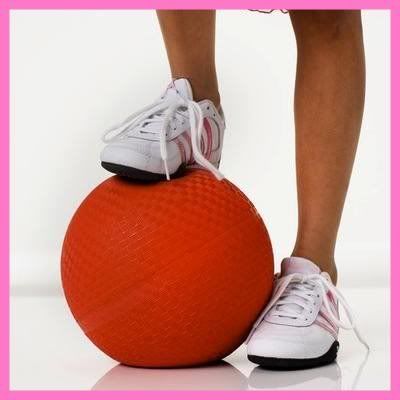 Next thing I know some beastly broad rolled up outta nowhere & hopped in front of me. It was this little b*tch named Iyanna tryna punk me; she just straight tried to jack my place in line. Now there was no way I could let it go down just like that...I HAD to say something...
"aye you can't be jumping line"...

Now...Iyanna wasn't the average 4th grader. She was at least 6 Ft tall...And the rumor on the playground was that ole' girl drove to school & had two kids...(hahaha) Now of course this wasn't true but you couldn't have told me that.



So after calling Iyanna's ass out for tryna break the line...I had the nerve to roll my eyes @ her trifling behind...Boy was that a MISTAKE...she started walking towards me @ a steady pace, she had this mean ass look on her face & kept yelling "I CAN'T DO WHAT...I CAN'T DO WHAT???"
Next thing I know she's right in my face...Now if it was any other girl I know for a fact that I wouldn't have hesitated before making a move. But Iyanna was a big bitch I needed time to think..
.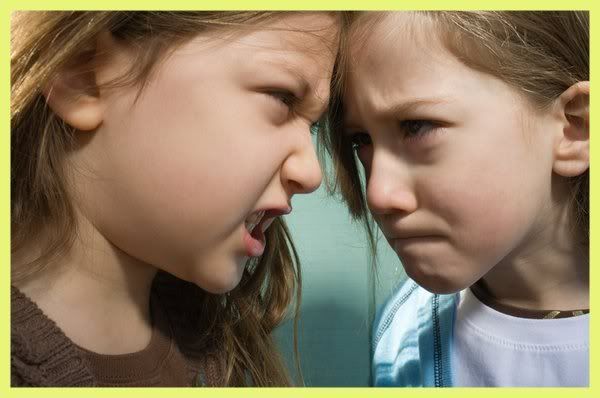 she didn't give me much time to think....


She pushed me...No she pushed the sh*t outta me...Iyanna was a strong heffa too, I had to catch my balance just to keep myself from hitting the ground. Then I looked around like "did anybody just see this b*tch push me???" Before I could gain my composure & plot my next move...Iyanna pushed my ass again...and I heard the other kids in line saying "ooooooooohhh"...This was my que, It was either hit that b*tch or get effed up by Deebo's daughter...
I chose to hit that b*tch...Keep in mind this was my very first fight...BUT...after about 5 seconds into it I soon realized that obviously Iyanna was just a little bit more experienced.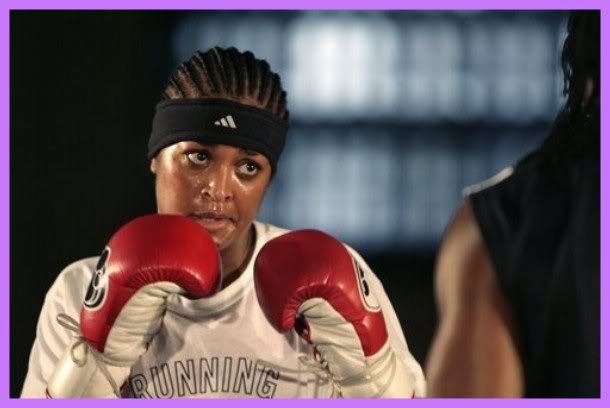 So I'm throwing crazy punches & slaps all over the place....even landed a few of them.

Finally the gym teacher stepped in & peeled the monster off of me. It took the teacher & 5 students to hold the girl back...


While they had her penned down I had to keep my gangsta...so I pretended like I was about to jump back in & go for the kill...BUT...I wasn't stupid I didn't get too close....Then all of a sudden Iyanna managed to get her arm out of the gym teachers man handle
..
.then she proceeded to snatch one of her barrettes off
...
These weren't your average barrettes....unh...unh...
Average barrettes were small & fashionable
.
I use to wear them and my girl Savvy Fatty's little cousin wears them.
..


But Iyanna wore these... Her hair bows looked like two baseballs on a bungee cord...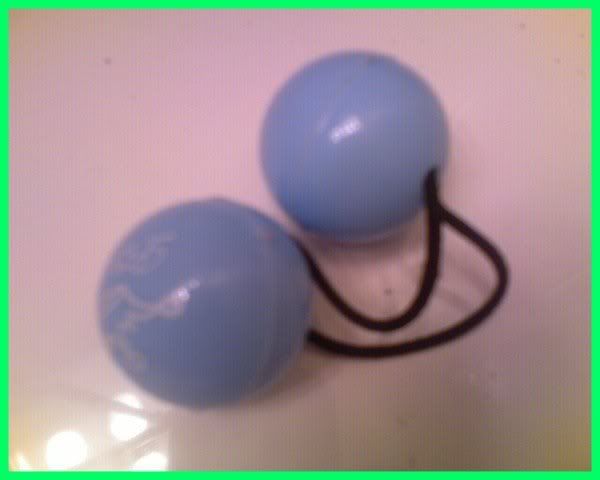 As soon as Iyanna ripped that barrette off of her gelled down mini plat...all I could think was "what you about to do with that???"
Then all of a sudden the playground looked like a scene from The Last Dragon when that little Chinese dude whipped out the nunchucks to help Bruce LeeRoy's ass...
Iyanna clocked me right in the head with that damn barrette...and that was all she wrote folks...all I could do was...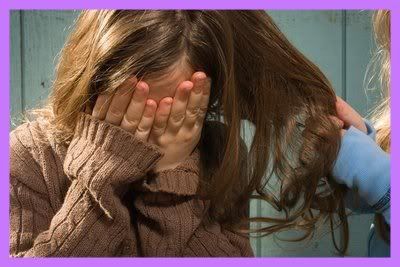 After everything died down, my best friend came running from the other side of the field. She asked me what happened & through the tears I managed to get out these words..."We were fighting didn't you see us???"
Come to find out...while I was doing this...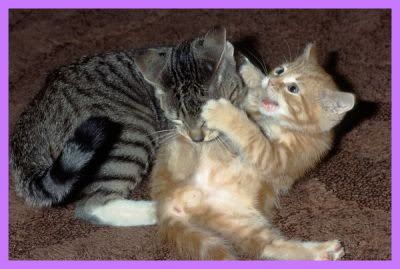 had the nerve to slide into 3rd base too...but it's ok I know she would've had my back if she wasn't winning the game...(HAHAHA)
And do you know Iyanna had the nerve to apologize to me the next day & tried to give me a hug!
WTF???
All I could think was "B*tch you just clocked a dent in my skull & now you want to be my damn friend, man back the eff up"...
OK so after taking a second look @ those baseball barrettes I just decided to take the safe route & take the damn hug...(smh)
I felt like such a loser....hahhahah
So Iyanna I just want you to know that you better hope I don't see your ass in the street...
*I have to give a special shout out to my girl Savvy Sav....for letting me use the pic of her little cuz & helping me find pics of those damn barrettes...You wouldn't believe how hard it was to google that ish...
(thanks girl)