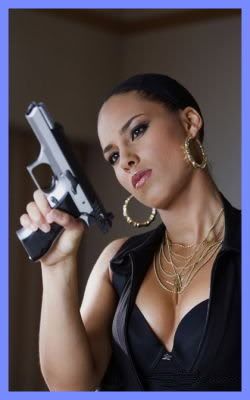 So I got a few things on my mind & I needed a little incite. I was having a hilarious

convo

with my homeboy.

He

was basically giving me the side-eye & said I was

Trife

for admitting that I wouldn't be down for my man if he got into an altercation w/ another

brotha

. It's NOT the fact that I wouldn't be down for my man...because when the time comes I'm DOWN like 4 flat tires...BUT I for damn sure ain't taking no punches for his ass...not from a dude!

unh

unh

...no way...no how. So in the midst of this

convo

it gave me inspiration to pose one
question; What exactly is a ride or die chic?
Picture this if you will
Scenario:
You & your guy are

chillin

' @ a fly little reggae spot around the way. The vibe is right & the atmosphere is perfect. Then out of nowhere some liquored up JERK starts making disrespectful passes @ you right in front of your MAN!!! Without hesitation your MAN jumps up like a Beastly Lion protecting his turf & asks "Aye

nickka

you got a problem?" the JERK then makes one final obscene gesture @ you...THEN your MAN promptly goes in for the kill..
.

While your sitting back in the cut sipping an Amaretto Sour & watching your MAN give ole' boy the ROYAL beat down you notice things have taken a sudden turn for the worst...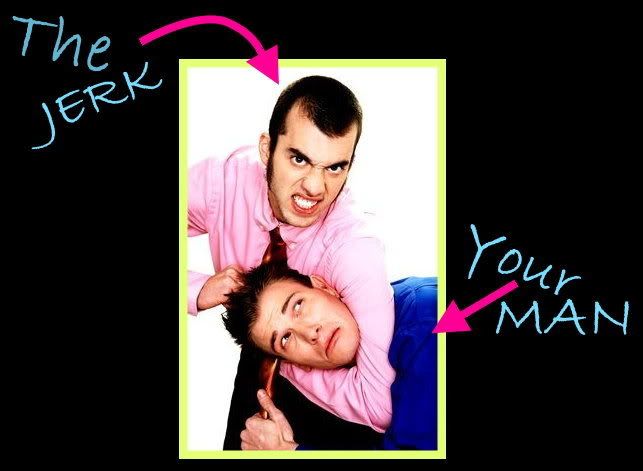 Your MAN is getting his ASS kicked!!! What's a girl to do??? You have 1 of 3 options...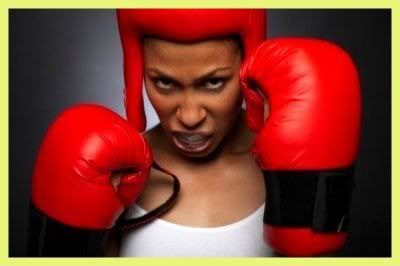 1.
Throw Dem Bo's:
Drop that drank! Kick off them stilettos, Grab that bottle then get hood & hit that

nickka

upside the head wit' it...if that doesn't go as planned you could always jump on dudes back & bite a bitch...then once your MAN is free from the

Jerk's

headlock you & your boo can double team his ass...(

LOL

)

2.
Call The Goons:
Whip out the

celly

& call every cousin in the Trap...Rico, Big Dame, Pee-Wee,

Krunchy

Black &

dem

...you already know they are some certified

headbussa's

& they can be in the building faster than a crackhead snatching a wallet from an unsuspecting tourist.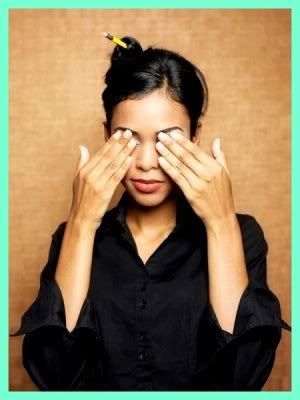 3.
Get Ghost & Disappear:
Yeah you got your man's back & your watching it WAY back in the corner & underneath the table...No need in the both of you getting folded by

Deebo's

big ass...BUT you still let your MAN know your with him in spirit by yelling out an occasional "DUCK & WEAVE BABY!!!"..
.
Either way one of you is guaranteed to be leaving in one of these...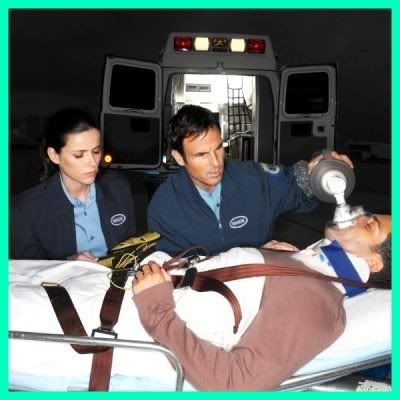 and the other one in some of these...


I'm not sure what classifies as a Ride or Die chic...But coming from my perspective I probably don't fit the prototype. (

LOL

)


pit bull

in a skirt...nope not me...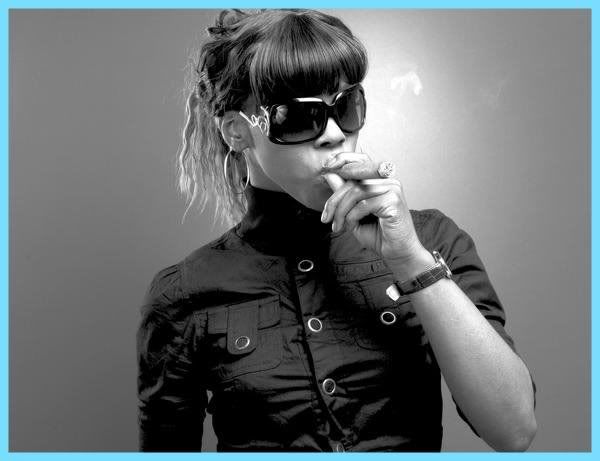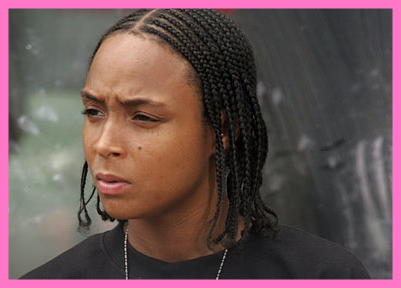 wouldn't even wanna make eye contact with her...she might beat me up just because....




Fellas be honest...would you be mad if your girl didn't jump in YOUR fight? I mean do you REALLY expect us to take a few blows in your honor??? Yes we want to know that you've got our back and I'll admit it's sexy when your claiming your throne...BUT...All I'm saying is please don't underestimate the dude your

tryna

take down...Because if shit doesn't go as planned I need to know what it is you want me to do...Can we come up with a game plan? A predetermined strategy? I just wanna be well prepared the next time shit like this pops off...(

LOL

)

And please don't be mad @ me if I decide to cop out...I promise to kiss his wounds & put the

scooby

doo

bandages on with extra love :)