Is it just me or is it that when a celeb plays a certain role that depicts them
in a negative light or makes them look hella stupid...it makes it that much harder to accept them as any other type of character? LOL...Her
e are a few prime examples I'd like to
put on blast or add emphasis if you will...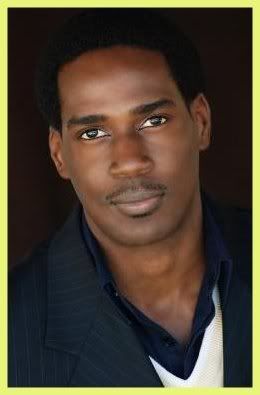 Edafe Blackmon
Alias:
Dione

Crime Scene:
A Different World

Incriminating Plot:
An abusive boyfriend; smacking the sh*t out of Gina all around Hillman's campus was just not a good look especially as a breakout role.

The Recovery:
'For Your Love'; he played the boyfriend afraid of commitment...I was so nervous watching that show I thought @ any given time he was gonna spazz out & have a 'Dione' moment & whoop Tamala Jones ass all over the studio.
Romany Malco




Alias:

MC Hammer


Crime Scene:

To Legit:The MC Hammer Story


Incriminating Plot:

I'm a big fan of VH1's bio movies & damn if they didn't get down on this one....this 'ish was hilarious. My favorite scene of all time & Romany Malco will never be able to live it down...When he was in those speedo's remaking the 'Pumps And A Bump' video....I died twice...nothing like a man still tryna hold on to his inner thug all while dancing in some gold panties.


The Recovery:

(no recovery he effed up) He also played in 'The Ex' & 'The Love Guru'.
*

sidenote

*
eff what you heard...Lamont Bentle
y was the best Tupac
ever...R.I.P.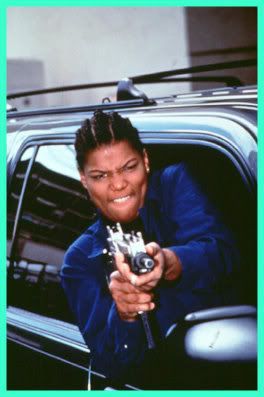 Dana Owens aka Queen Latifah
Alias:
Cleo

Crime Scene:
Set It Off

Incriminating Plot:
The lezbo ride or die home girl who was down for hers. Something about that scene when she pulled that gun on Stony had me convinced she may pop off in real life the same way. If girlie didn't have chest hair before I know for a fact she's sprouted a few after that role.

The Recovery:
No matter how well she cleans up or how pretty she looks in those Cover Girl commercial's I will always see her as the cornrow wearing thugstress Cleo.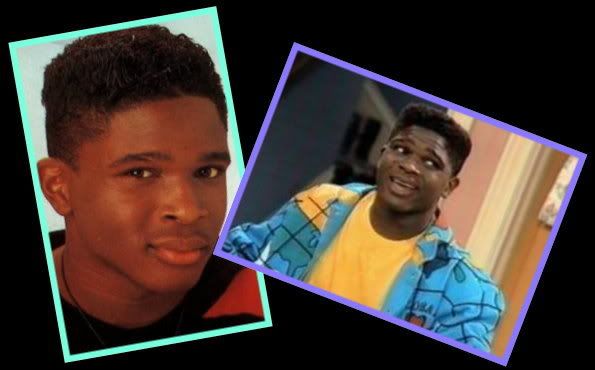 Darius Mcrary




Alias:

Eddie Winslow


Crime Scene:

Family Matters


Incriminating Plot:

I think Eddie really thought he had Swag with the box haircut & all...My favorite episode was when Tracie Spencer guest starred & Eddie busted in the room & belted out Tender Kisses...yeah he could sing...but it was still funny...

The Recovery:

'
Something To Sing About'...he played an ex thug who got saved & joined a chior alongside Tamera Mowry.
I like the movie but Darius Mcrary will always be Eddie Winslow to me...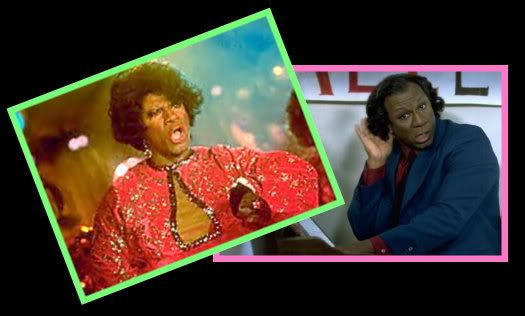 Ving Rhames
(shoutout to
SANE
for bringing back the pic & the memory)
Alias:
Holiday Heart

Crime Scene:
Holiday Heart

Incriminating Plot:
Playing a lonely bitter Tranny who lost his lover may have had it's perks as a breakout role but I will never look @ you the same Ving. Especially after that scene when you get all sensitive with the drug dealer boyfriend...that scarred me for life. Definitely one of my favorite TV movies by far & in my opinion that 'ish should've won an oscar...LOL...And that damn Alfred Woodard tryna sell her damn daughter for some crack...*smh real hard*

The Recovery:
Baby Boy: I can't really call this a recovery because you were toungue wrestling Sharaine from House Party all over the damn movie...But Ving is definitely a versitile actor going from tinkerbell to thug life ain't nothin' but raw talent...





Terrence Howard




Alias:

DJay


Crime Scene:

Hustle & Flow


Incriminating Plot:

Those slick-n-west tresses had me laughing for days. I can NEVER take him seriously especially after witnessing DJay keep a straight ASS face while singing 'Whoop Dat Trick'...lmfao!!!!!!

The Recovery:

No need for a recovery I think I want T' to keep me thinking about DJay 4eva...