I may loose major cool points with some of these but in no particular order here it goes...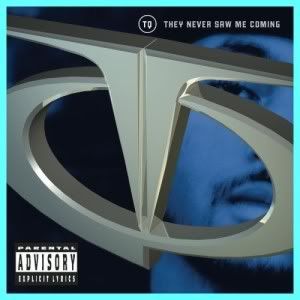 TQ
-
They Never Saw Me Coming
: I think this actually came out when I was in high school. I remember bumping this in the portable cd player @ school & this guy I liked asked what I was listening to & in his exact words "why you listening to dat lame ass n*g*a" LOL...I didn't care I was young & loved dumb stuff...whoever couldn't relate to "Somebody Shot My Baby" was LAME in my book LMAO...Didn't he later sign to G-Unit & still managed to fall off again?...(smh)
Pink
-
Can't Take Me Home
: Some folks may act as if they don't remember but lets do a quick refresh. Pink was actually introduced as an R&B artist way before she went Pop/Rock...I thought she was unique before & after the transition but she went on record claiming that LA Reid who discovered her wasn't giving her the creative control she wanted as an artist. (still love Pink, is that so wrong?)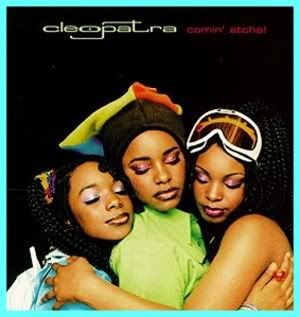 Cleopatra
-
Comin' Atcha'
: I'm really prepared to dodge major e-tomatoes & e-punches after having the courage to admit to this one. I think these chics actually started off as a Disney group (come on who doesn't love disney?) They originated from somewhere in the Caribbean...I couldn't resist the urge to buy...something about the cheesy bee-bop lyrics kept calling my name.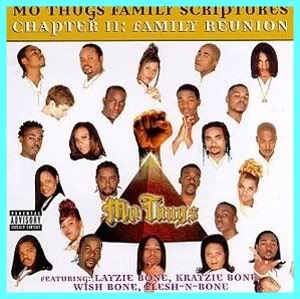 Mo Thugs
-
Chapter II:Family Reunion
: Everybody loved Bone Thugs-N-Harmony but when they branched out to the whole Mo Thugs era it was a different type of ball game. Don't act like Krayzie Bone's "It's All Good" wasn''t everybody's jam. But this CD did bring much meaning to the phrase 'sample before you buy'....I had a bad habit of liking one song & then buying the whole album with the misconception that it would be consistent.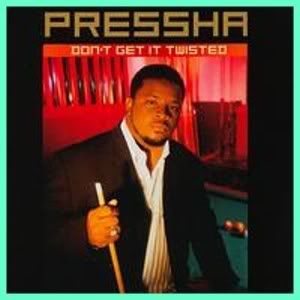 Pressha
-
Don't Get It Twisted
: OK I didn't actually buy this album (thank God) but I did manage to get the 'Splackavellie' single for the freeskie...Yes 'Splackavellie' was corny but dude pulled out the ebonic dictionary & made an entire song from a made up word (now that's G sh*t lol)...can't forget he had that pretty ass Shemar Moore in the video.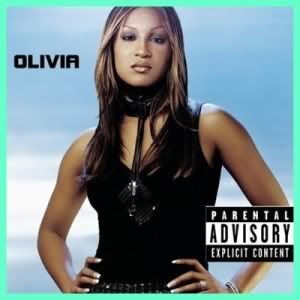 Olivia
-
Olivia
: Girlie actually gets an honorable mention, because I still listen to this. All of her ballads were decent she just lacks definition, something that would've separated her from the rest. Also another victim of Fiddy's raft. She was later signed as the first lady of G-Unit but fell off after making accusations
of sexual harassment by her label mates. Dayum....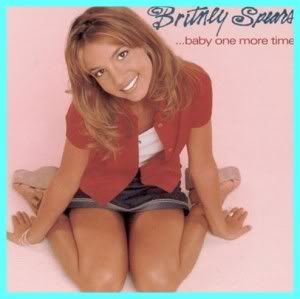 Britney Spears
-
Baby One More Time
: Britney was a G' on her first album, she had that whole
girl next door
vibe going on. Girlie came a long way since the Mickey Mouse club but I still got side-eyes when the homies learned that I was neck poppin' to Britney. I didn't care though Britney was the TRUTH...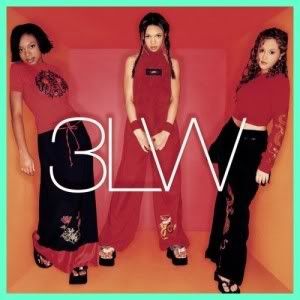 3LW
-
3LW
: I really don't even remember buying this 'ish. And I know I didn't have the audacity to pay for it. OK let me quit the Bull-sh*tin' I remember exactly when I bought this LOL...I must've been on some extra foolishness...these chics voices annoy the hell out of me, the whole album sounds like a music scene from alvin and the chipmunks. Then they pulled a Destiny's Child move; dropped one member and replaced her a*s...Now sadly they reside on the Disney channel & have formed that monstrosity called the 'Cheetah Girls'...(maybe Disney wasn't a bad idea, look @ Raven Symone a little Billionaire in the making) For the record this one goes in file 13.